36th Asia Pacific Regional Meeting 2019
The annual Asia Pacific Regional Meeting 2019 (APRM) is held in Kathmandu, Nepal this year! 
Register before 5th October 2019!
Traveling dates: 18th – 24th November 2019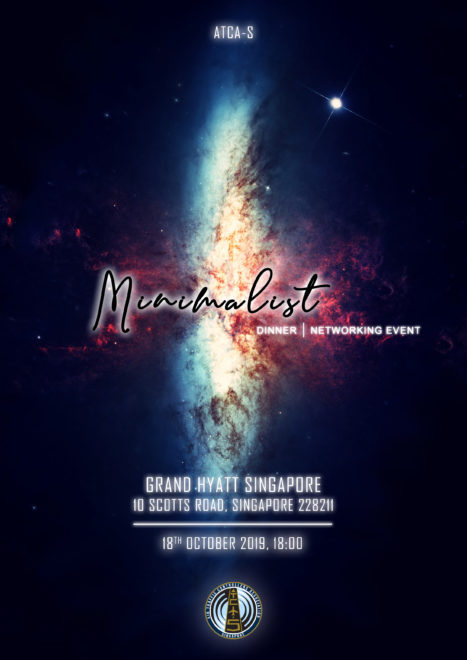 ATCA-S Gala Dinner 2019 Minimalist
The annual ATCA-S dinner will be around the corner this October! The dinner will be held at Grand Hyatt Singapore. Delicious food and attractive lucky draw prizes to be won. Register Now!

Venue: Grand Hyatt Singapore
Date: 18th October 2019
Time: 18:00 onward
6th Pilots and air traffic controllers symposium
Have questions for your counterpart on the other side of the radio? Get them answered at t
he 6th Pilots and Air Traffic Controllers Symposium, which will be held in October at the Singapore Aviation Academy. 
Venue: Singapore Aviation Academy
It has happened to me. And if you're reading this, chances are it will happened to you too.
It was truly a memorable learning experience and also an opportunity to reiterate knowledge that I have.
It was truly a humbling experience to attend the APRM in Macau. I would highly recommend it to all controllers!
These events widened my knowledge and interest towards providing better air traffic service.